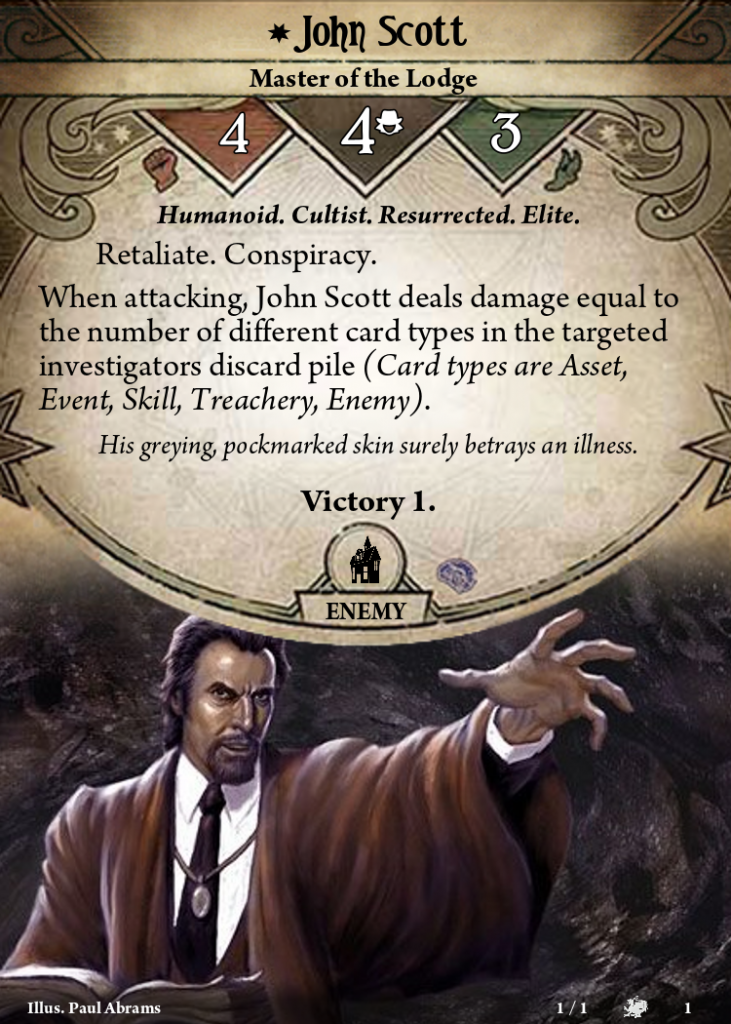 What did you think? Cast your vote below
There is also a 3gb version you can download HERE if you want the super high resolution version.
Author/Creator : Red_Rob all credits goes to him.
The Hermetic Order of the Silver Twilight – a name to conjure wonder and fear in equal measure. Discover their origins in this re-telling of the classic 1982 Call of Cthulhu campaign 'Shadows of Yog Sothoth'. This campaign, the first ever printed for Call of Cthulhu, has now been converted to the Arkham Horror Card Game in time for it's 30th anniversary of release.
A simple investigation leads to a world-spanning conspiracy and action across the globe as you are drawn deeper and deeper into a web of madness and horror. In this campaign who you are can be as impactful as what you do, as Investigator Traits will affect the scenarios in various ways. Your efforts will be recorded through the Disruption Tracker, your impacts on the cult given concrete results that affect future scenarios. Uncover the conspiracy in… Shadows of Yog Sothoth!
My verdict:
| | |
| --- | --- |
| Background story: | (5 / 5) |
| Visual experience: | (5 / 5) |
| Overall experience: | (5 / 5) |
| Average: | (5 / 5) |