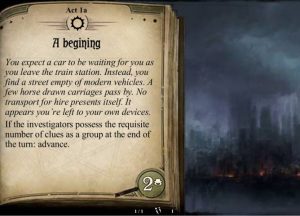 What did you think? Cast your vote below
Authors/Creators : All credit goes to Kelsey Kropp.

On the Wallachian Trail is a mashup of classic horror and americana, with a touch of humor. Leave Arkham to head to coal country and appalachia. This scenario is designed to have a strong mix of clue gathering and combat for a team of investigators at a mid-campaign experience level. 

My verdict:
| | |
| --- | --- |
| Background story: | (4.5 / 5) |
| Visual experience: | (4.5 / 5) |
| Overall experience: | (4.5 / 5) |
| Average: | (4.5 / 5) |